Swimming > Competition Swimwear >

[

x

]

Men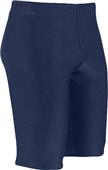 Adoretex Mens Solid Racing Jammer Swimsuit [E32942]
$16.95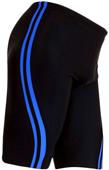 Adoretex Mens Splice Swim Jammer Swimsuit [E79301]
$16.95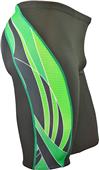 Adoretex Mens Side Wings Swim Jammer Swimwear [E120357]
$19.95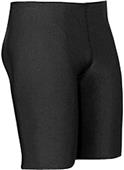 Adoretex Mens Polyester Jammer Swimsuit [E79305]
$16.95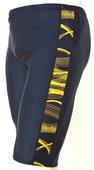 Adoretex Mens Spirals Swim Jammer Swimsuit [E92146]
$17.95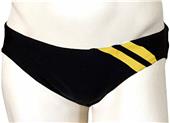 Adoretex Mens Splice Swim Racer Swimsuit [E79299]
$9.19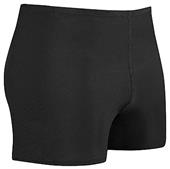 Adoretex Mens Polyester Solid Square Leg Swimsuit [E79310]
$14.99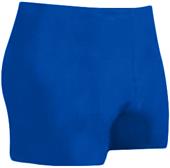 Adoretex Mens Solid Square Leg Swimsuit [E32941]
$14.50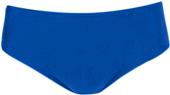 Adoretex Mens Solid Swim Racer Swimsuit [E32945]
$11.79-$12.59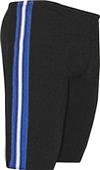 Adoretex Mens Polyester Spice Jammer Swimsuit [E79307]
$17.95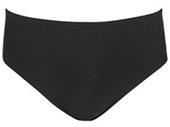 Adoretex Mens Solid Polyester Brief Swimsuit [E79309]
$9.59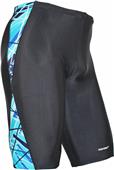 Adoretex Male New Direction Swim Jammer [E120359]
$17.95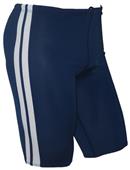 Adoretex Mens Polyester Spice Jammer Swimsuit [E79313]
$17.95
Men's Swimsuit Buying Guide
The most important thing to remember when buying swimwear for men is to choose something simple and comfortable. There are various styles, brands, designs and fabrics to choose from so always buy a swimsuit based on your body type and what you like to wear.
What swimsuit style is right for you
There are several different styles and cuts to choose from like Briefs, Board shorts, Trunks and Jammers
Briefs


V-shaped front, solid form fitting back
Conservative
Used by competitive swimmers for training and racing
Board shorts


Known for their length, usually at the knee or longer
Lace-up on the waist
Provide the most coverage out of all the men's swimsuit styles
Best for swimming, surfers and other outdoor water sports
Trunks


Loose shorts-style suit
Elastic or drawstring waist
Not as long as board shorts
Jammers


Provides more coverage than the traditional brief
Compression technology improves circulation and power
Worn by swimmers, athletes, non-athletes
Choosing the right swimsuit fabric
Take in consideration where you will be using your swimsuit but more importantly your preference is the deciding factor when choosing the material that is right for you.
Lycra
Soft and comfortable fabric
Durable
Lightweight, flexible, figure hugging
Nylon
Lightweight
Smooth fit
One of the strongest fibers
Polyester
Excellent stretch and durability
Not as soft or comfortable as Lycra
Last longer than traditional lycra blends
Determining the right swimsuit size
Measure your waist
Wear only undergarments
Stand in front of a mirror
Make sure your tape measure is not twisted
Determine your natural waistline by bending side-to-side
Measure around your waist keeping the tape measure snug to get an accurate measurement
If your measurement is in between sizes, buy the smaller size for a tighter fit or the larger size for a loose fit
How to take care of your swimwear
Most people ignore the care instructions found on the inside tag but taking care of your suit the right way will make it last longer than a season.
Washing machines agitate and could damage suits by ruining the shape, fabric and padding.
So here is a tip that might be helpful:
Rinse your suit in cold water after swimming to help remove chlorine, salt, sunblock, and body oils
Always use a mild soap or a detergent meant for delicate fabrics
Lay your suit on a towel, roll the towel up and gently squeeze, then lay your swimsuit out to dry
Mens Competition Swimwear
Dip into some cool savings on competition swimwear from Epic. Save 20 to 40 percent on a host of high-tech, durable competition swim suits for men, women and youth. Low to high-end suits in assorted styles, cuts and colors include our durable one-piece "waternity" competition swim wear for women, stretchy endurotech designs, powerskin competition swim suits and briefs, traditional junior one-piece swim competition suits, classic racer swim briefs for men, one-piece v-backs, butterfly backs, and HP-back competition swim wear for women, ladies print or solid reversibles, plus two-piece sand volleyball suits, men's water jammers, and much more!